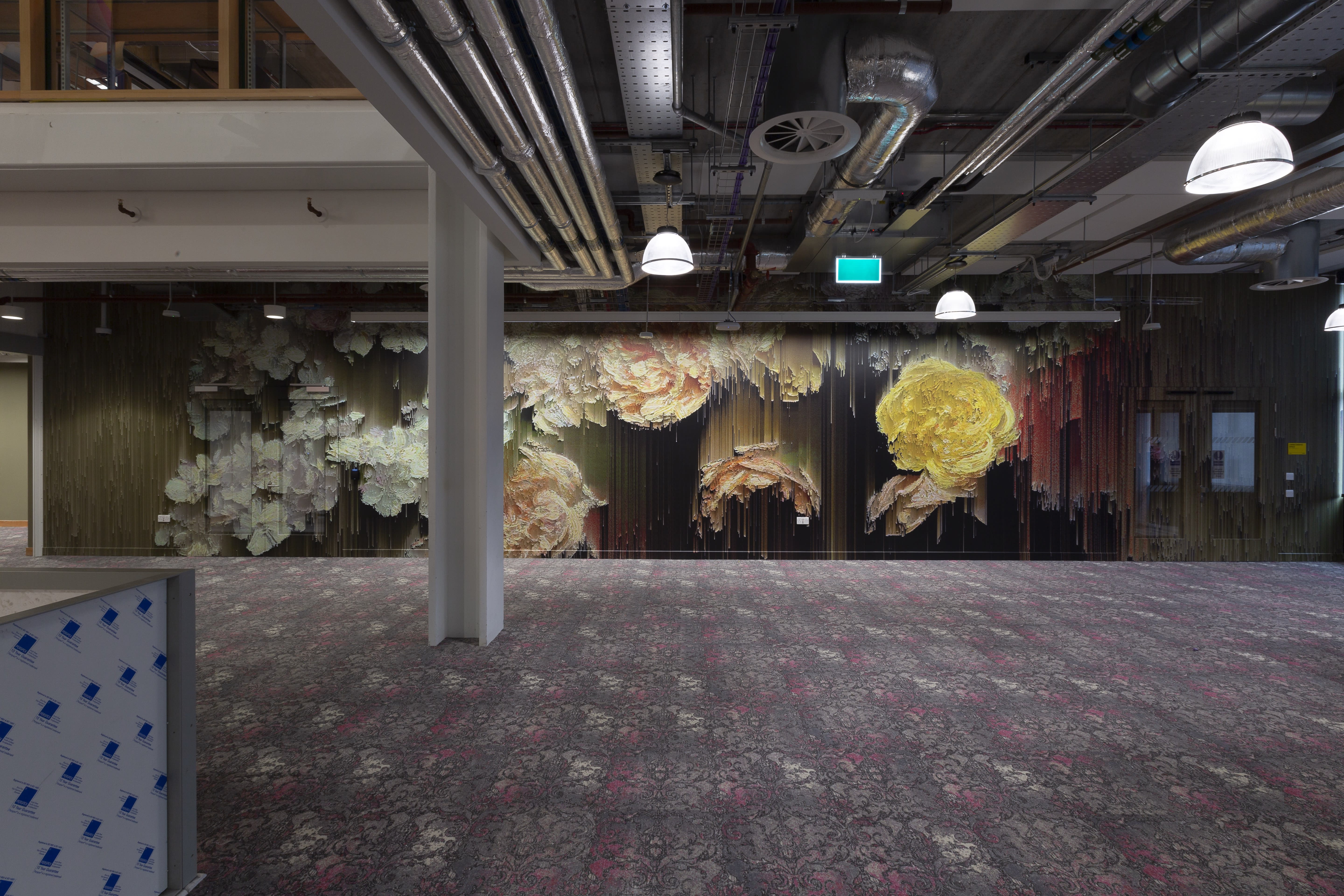 Pleased to announce Gordon Cheung's augmented reality (AR) mural installation in Meta's new London headquarters in Kings Cross.
'A digital sands of time effect' is how Gordon refers to a still life painting by Henri Fantin-Latour that he recreated by a sorting algorithm to reorder the pixels. Paying homage to New Order's album cover of 'Power, Corruption and Lies' and to still life painting's history, particularly the Dutch Golden Age coined as the birth of Modern Capitalism, Gordon's installation poetically raises questions about this era of art history and its relationship to nature in this digital and algorithmic age.
In collaboration with Spark AR creator Ommy commissioned by Meta, Gordon Cheung developed an AR experience conveying capitalist growth through the Dutch Golden Age phenomena "tulip mania" for the Meta Headquarters. Producing tulips into infinity until the rare black tulip makes itself visible, this AR effect highlights the futility of materialism and repetition of history – exploring questions about our humanity.
Download on the App Store and Google Play.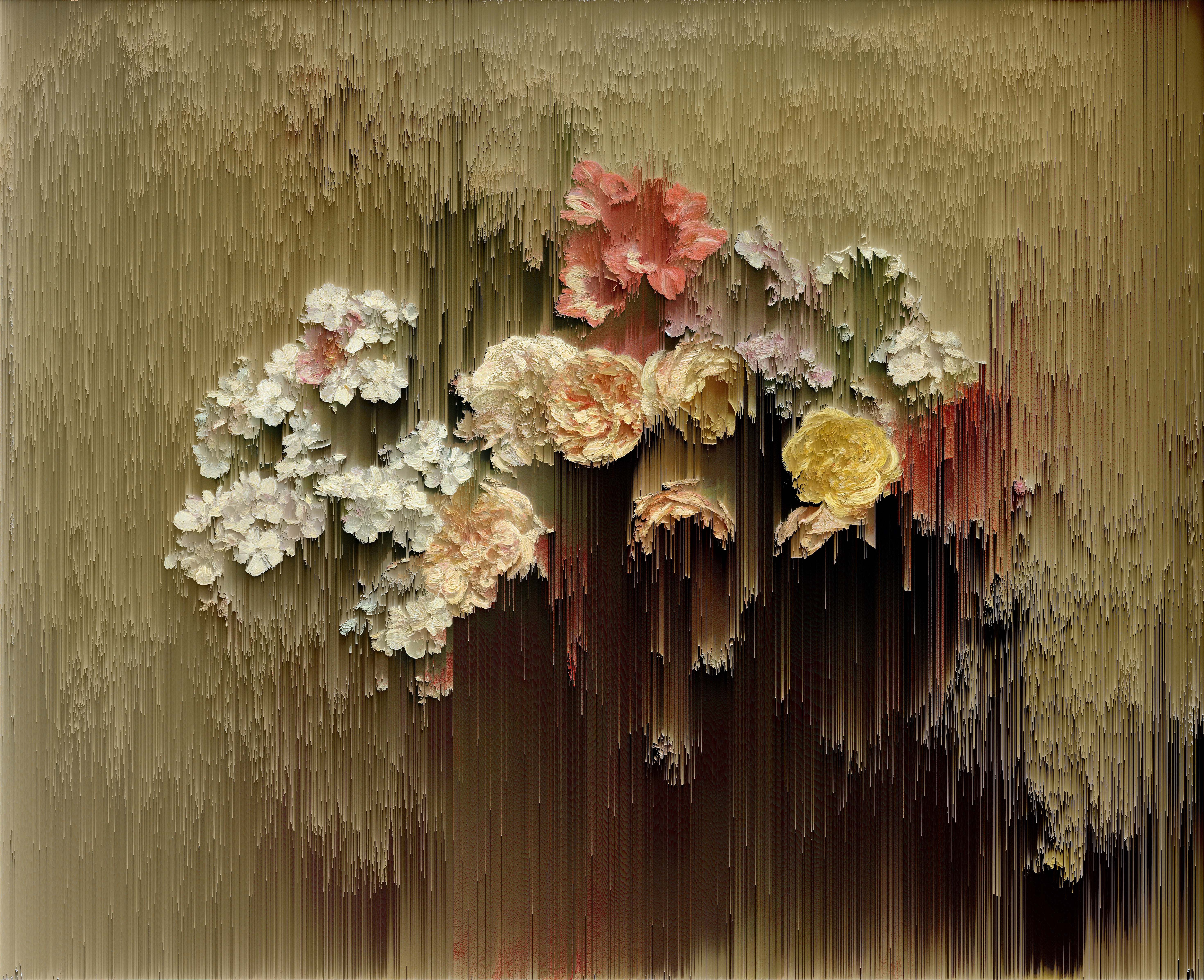 Frequently Asked Questions (FAQ)
What is augmented reality (AR) and how do I view it?
AR is the rendering of digital images or data onto real world objects – in the case of 'Power, Corruption, and Lies', the AR experience is accessed by pointing your phone camera to the mural in person or on a screen through the app. Capture it in a photo or video and hare with your family and friends!
Access requirements
This app needs access to: your phone's camera in order to view and render the digital artwork onto the image and take pictures and/or videos; microphone to record audio for the video; and your photo library to save pictures and/or videos.
The app needs to be connected to the internet to view the AR art installation.
Limitations and restrictions
Problems and limitations may arise when surrounding conditions affecting the image, whether in person or in a screen, are not static. Avoid viewing the installation from anywhere that could cause harm to self or others.
April 6, 2022