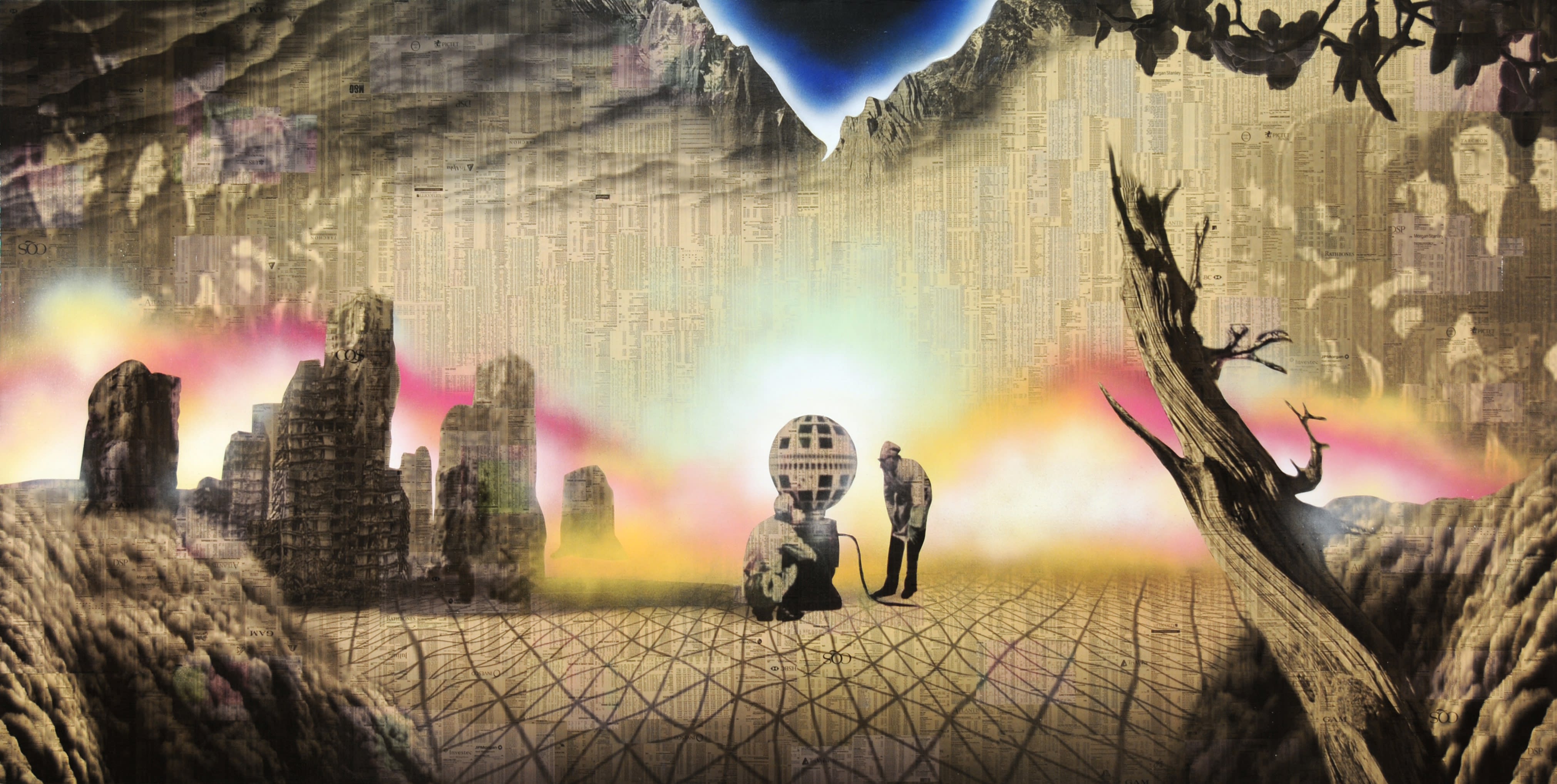 Excited to be part of 'Les Portes du Possible' Group Show at Centre Pompidou-Metz curated by Alexandra Müller, from November 5 2022 – April 17 2023.
"Science fiction is the art of the possible", said Ray Bradbury. Under cover of anticipation, it speaks to us of the present; it is a laboratory of hypotheses that manipulate and extrapolate the repressive norms and dogmas of the current world, its ambitions, its social pangs, its opportunities and its perils.
The last few decades have seen the advent of a "liquid" form of the present that disintegrates our certainties and habits, accelerating both discoveries and their obsolescence. In this unstable context, many artists draw inspiration from the world of science fiction to carry out critical reflections. It can more subtly and deeply than other genres question the potential of humans by going beyond the divisions between science, ethics and politics in order to take an "external" look at humanity and its inventions.
By developing the possibilities of the present, by developing stories based on scientific hypotheses or by conceiving unheard-of ways of life and realities, science fiction is a genre that confronts man with radical otherness. It offers an emancipation from the dominant political discourses, it embodies difference, political utopia, the profound renewal of our perception. As a result, it has always been a breeding ground for protest movements.
Speculative fiction irritates us, makes us progress by terrifying us, shakes the ramparts of our habits and those of our conscience. Although it acts from the margins, the themes it addresses are at the heart of current societal issues that concern us all: social fragmentation, ultra-capitalism, new forms of panopticism and totalitarianism, alienation, trans-/post-humanism, the removal of gender boundaries, colonialism or, of course, ecological disaster and human obsolescence. However, since the historic Science-fiction exhibition that Harald Szeemann organized in 1967/68 at the Kunsthalle in Bern, at the Museum of Decorative Arts in Paris and at the Kunsthalle in Düsseldorf, a time when SF was on the rise , few large-scale projects were dedicated to its fruitful marriage with art.
Bringing together around 180 works from the late 1960s to the present day, the exhibition Les Portes du possible. Art & science fiction will search over 2,300 m2 with visual artists and writers, but also architects or filmmakers, for capillarities between imagined universes and reality. According to the mode of self-fulfilling prophecies, science fiction continues to forge our vision of the future and participates in its construction. Changing imagination and semantics also means influencing the trajectory of societies. The exhibition, by not focusing on the dominant dystopian prism, will strive to work towards a revitalization and a voluntary reappropriation of the future.
Learn more about the exhibition here.
September 19, 2022