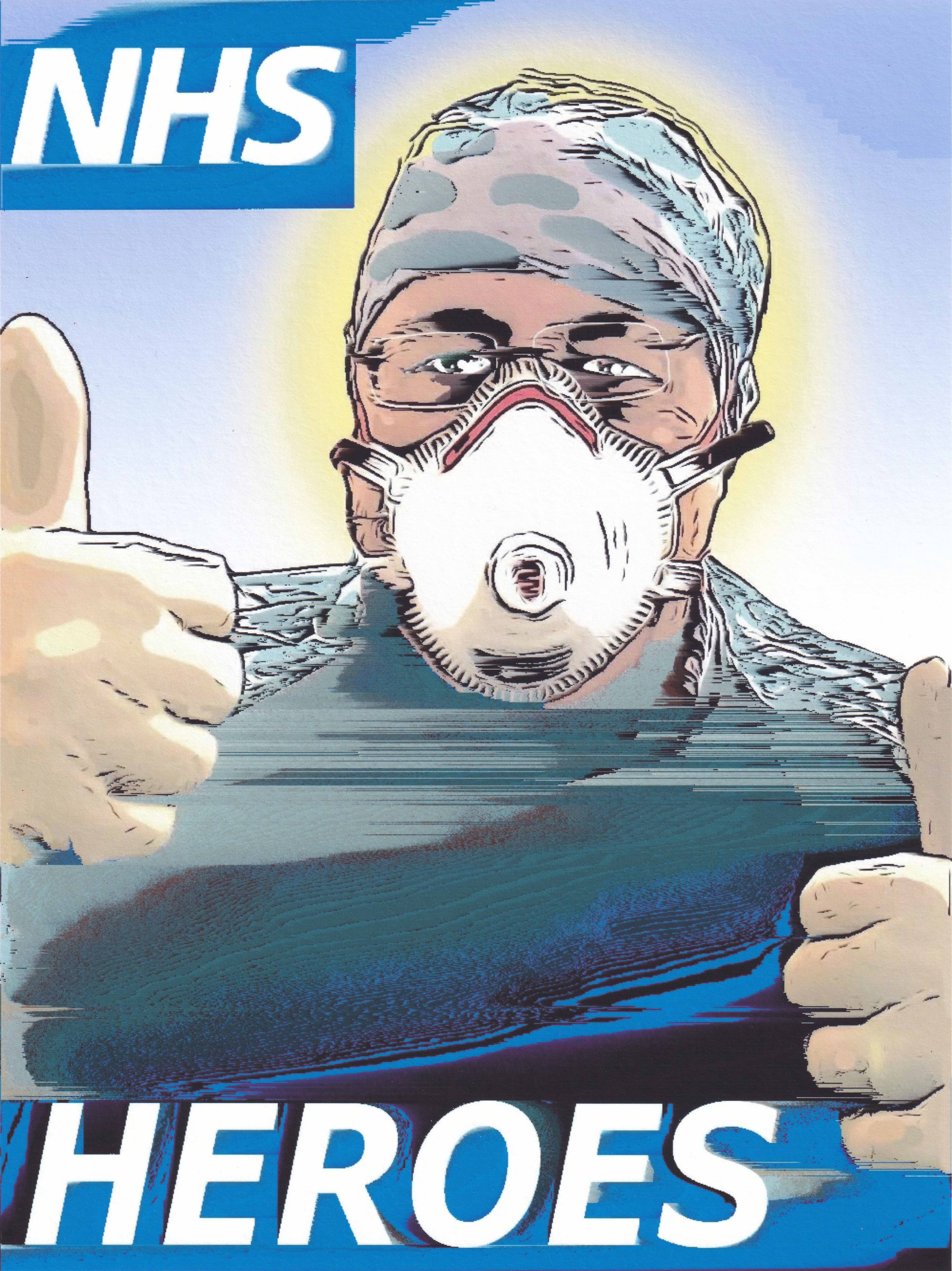 NHS Heroes (Dr Mark Turner)
Hahnemuhle Matt Photo Rag Bright White 310gsm
2020
Dr Mark Turner is helping, like many NHS key workers on the COVID-19 front line without proper protection saving other people's lives. In a crisis most of us find comfort with those we love. Many of the NHS staff are self-isolating from their loved ones to protect them. It should not be necessary to raise money for the NHS when it is the government's job to fund them and supply necessary equipment. Yes we should be demanding that our leaders do their job and so while they fail I am in support of those who try to help our frontline.
Dr Mark Turner is one of my earliest collectors of my art, around 2003, without whom it would have been near impossible to have made art. He and our other NHS key workers are saving lives. They are heroes.
100% of proceeds donated to NHS.
April 18, 2020